Les Miserables Screening EventsApril 3, 2019 at 6:40pm
The Alamo Drafthouse in Springfield, MO
It is a free event, free tickets must be picked up in person. Online reservations can be held with a donation to OPT.
Facebook event:
https://www.facebook.com/events/333313187317085/
More Information and Tickets:
https://drafthouse.com/springfield/show/les-miserables-pbs-mini-series-premiere-event
April 11th at 6:30pm
The Bookhouse Cinema in Joplin, MO
To reserve your seat, please call 417-825-5161. Don't hesitate, limited seats are available!
Thanks to our sponsors:
Thanks to our in-kind sponsors: The Alamo and Bookhouse Cinema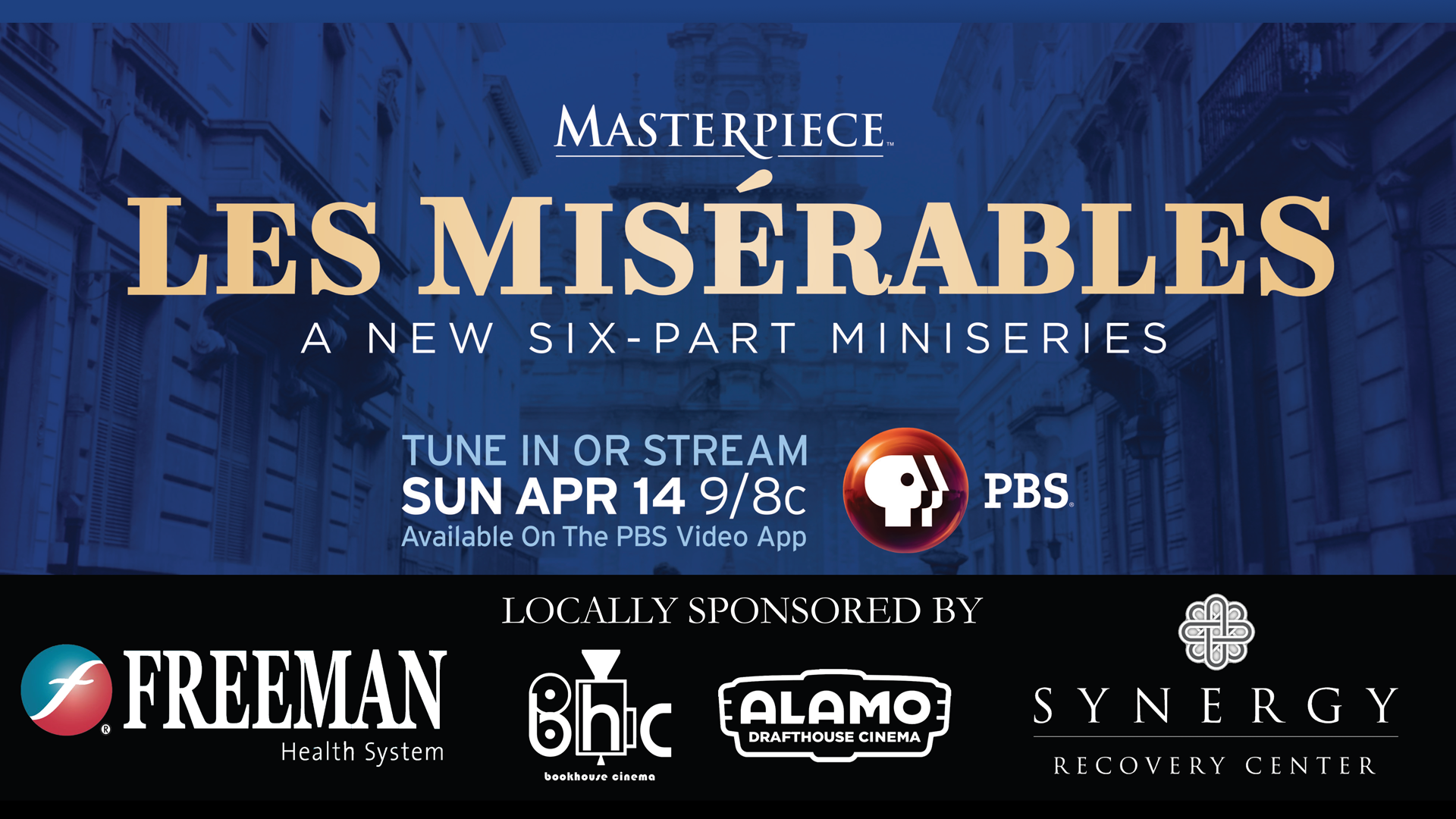 Les Miserables Premieres on OPT Sunday, April 14. 6-part series

All six episodes of Les Mis will be available for OPT members to binge-watch on OPT Passport beginning the night episode 1 premieres over the air.