OPT Online Auctions
Click, shop, and save for a great cause! Each year in the spring and fall, OPT brings you the opportunity to find a deal on restaurant gift cards, event tickets, unique experiences and more! The best part…100% of the proceeds benefit the high-quality public television programming you love!
Thank you to everyone who participated in the Spring 2021 event!
SAVE THE DATE for our Holiday Auction, November 5-14, 2021. More details coming soon.
Special thanks to the wonderful businesses and organizations that support the auctions with generous donations. Interested in becoming an auction donor? Learn more below, or contact Desiree Nixon by email or phone at 417-836-8430.
Promote your business while you help Ozarks Public Television!
OPT Online Auctions run for 7-10 days in the spring and fall.
Donations used in our auctions will be promoted in TV spots, on OPT's website, on social media and via e-mail. Reach more potential customers for very little investment with the power of broadcast television and online exposure.
OPT Auction Annual Stats (Fall 19-Fall 20):
• Over 460 participating bidders, totaling over 2,700 bids
• Over 700 promotional spots aired on OPT and KSMU
• More than 37K reached through Facebook events and posts
• Nearly $23,000 raised to help broadcast OPT favorites like Daniel Tiger's Neighborhood, Antiques Roadshow, PBS NewsHour and more!
Donation suggestions:
• Multiple items to be used in both spring and fall events
• Suggested value of $200 total
• e.g. 8 $25 gift cards or 4 $50 gift cards
• minimum $20 value on gift cards, please

THANK YOU SO MUCH FOR YOUR SUPPORT!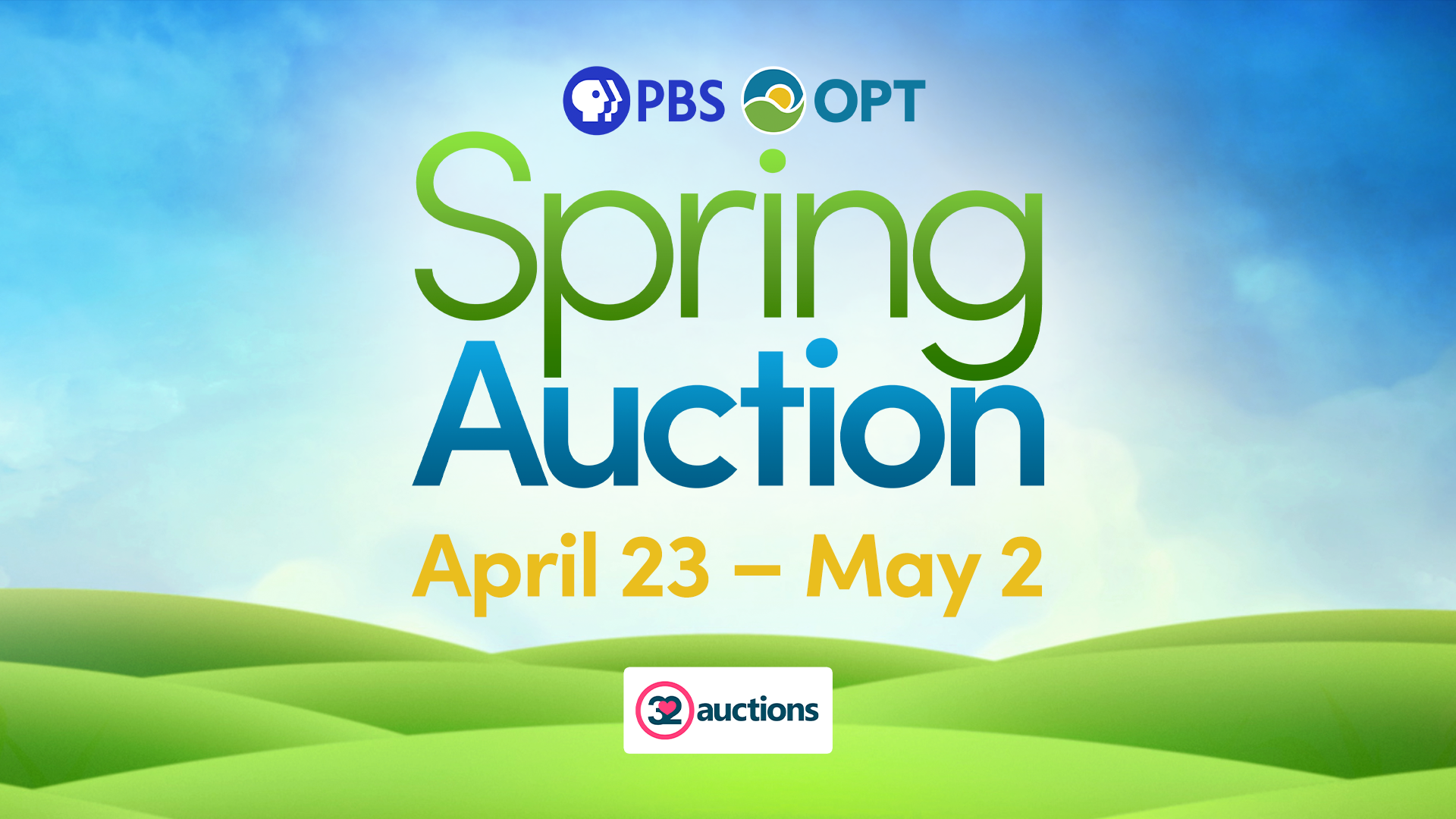 OPT Online Auctions
Held in the spring and fall each year.
Holiday Auction
Nov. 5-14, 2021