How to Rescan Your TV
Using the remote to your TV (or converter box):
- Select the MENU button.
- Select SETUP on the menu listing.
- Select ANTENNA.
- Select CHANNEL SCAN or AUTO TUNE.
- Your TV (or converter box) will scan and find any available channels. When the scan is complete, you are done.
The exact terms you will see during this process may vary based on the brand of your television or converter box. If you have any difficulty, consult the owner's manual for your device or contact customer service for your TV or converter box manufacturer. Many manufacturer manuals can be found online at http://tv.manualsonline.com.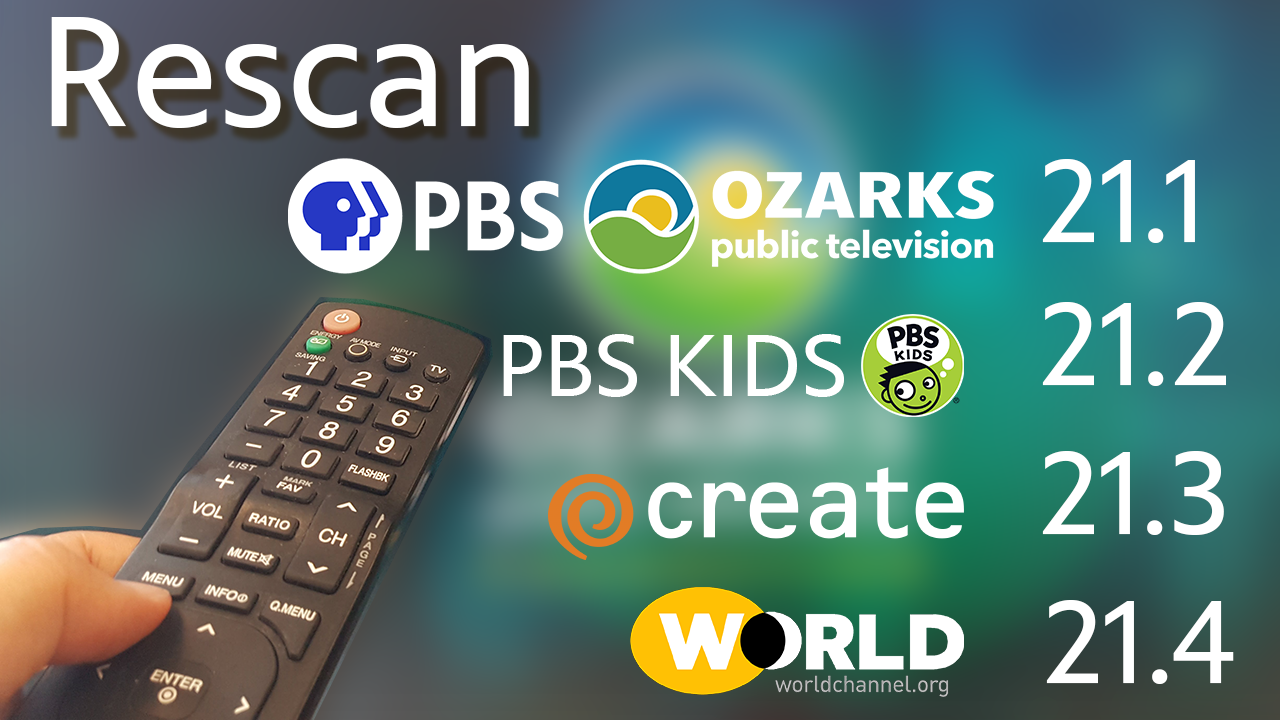 21.1 (Springfield)
26.1 (Joplin)