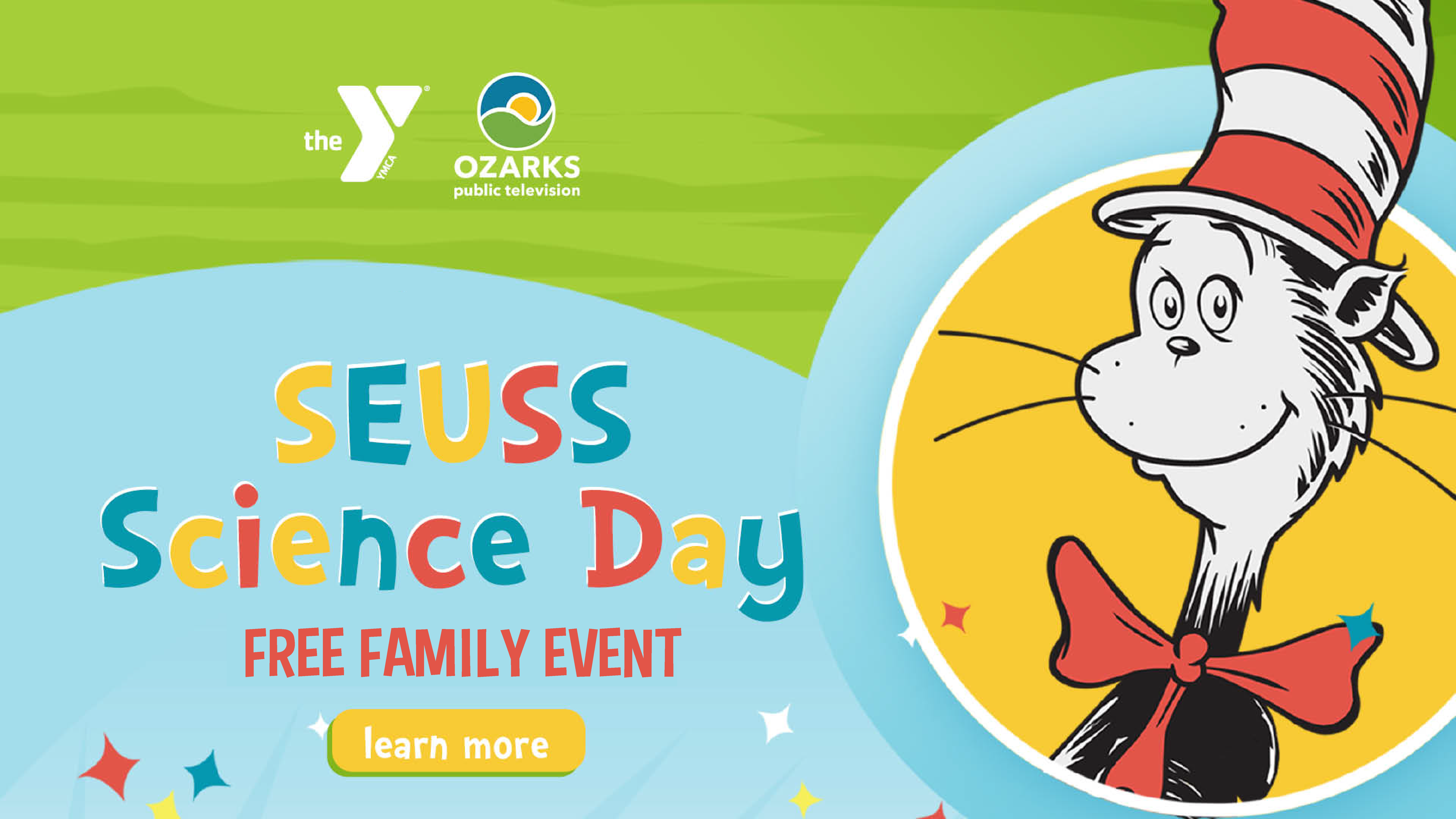 Thank you to everyone who came out for the 2022 Seuss Science Day! Special thanks to the Ozarks Regional YMCA for co-hosting the event, and to these community partners for all the great S.T.E.A.M. activities offered:
• Cub Creek Science and Animal Camp at Bear River Ranch
• A Girl Like Me Network
• Boys & Girls Clubs of Springfield
• City of Springfield Department of Environmental Services
• Dickerson Park Zoo
• Discovery Garden Montessori School
• Drury University's American Chemical Society
• IPA Educational Supply
• Missouri State University Department of Physical and Material Sciences
• Once Upon a Child
• Ozarks Literacy Council
• Ozarks Public Television
• Ozarks Regional YMCA
• Pella Windows & Doors
• Princesses of the 417
• Springfield-Greene County Library
• Springfield-Greene County Park Board
• Springfield Little Theatre
• Summit Preparatory School
• TelComm Credit Union
• Wild Animal Safari
• YMCA Sports
• YMCA School Age Services
• YMCA Camp Wakonda
About Seuss Science Day:
Since 2012, Ozarks Public Television, in collaboration with community partners, has proudly honored the legacy of beloved children's author Dr. Seuss by presenting Seuss Science Day, an annual event that encourages kids to explore the world around them. Based on the popular PBS KIDS series, The Cat in the Hat Knows A Lot About That!, the event is designed to help young children with literacy and core science skills to prepare them for success in school – while taking them on Seussian adventures that inspire their curiosity.
Proceeds from Seuss Science Day support children's educational programming on OPT and the Ozarks Regional YMCA financial assistance fund.