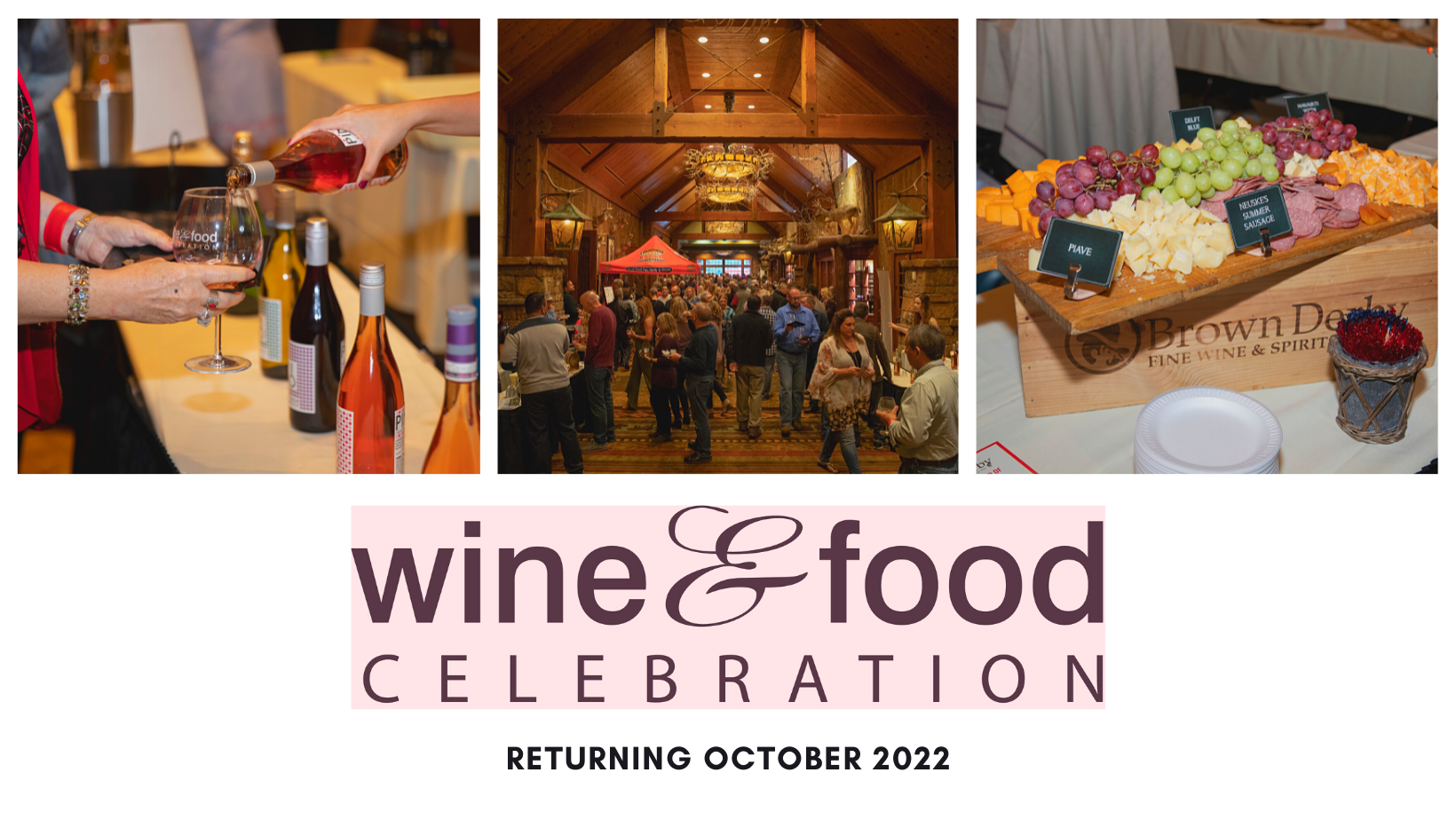 Ozarks Public Television will postpone the Wine & Food Celebration (originally scheduled for Saturday, October 9, 2021) to October 2022. We've made this decision for a couple of reasons.

Local restaurants have given so much to the Wine & Food Celebration over the last 30+ years. With the restaurant industry facing ongoing challenges, now is the time to show our love to – not ask more from – our generous partners. And, of course, it's awfully hard to celebrate food and drink while wearing a mask. Since the event requires so much preparation by so many – restaurants, sponsors, beverage vendors, entertainers, volunteers, guests – we are making this decision now to ensure those groups can plan accordingly.

In lieu of the traditional event, our team is hard at work thinking up new ways to celebrate our local restaurant community and raise funds for children's programming on Ozarks Public Television. Stay tuned!