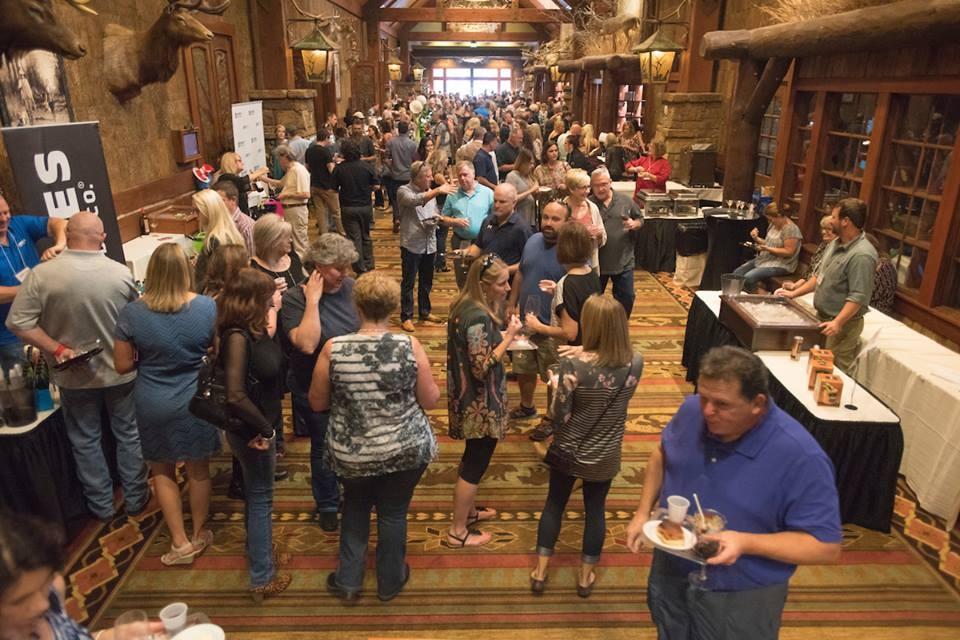 Thank you to everyone who attended and supported the 33rd Annual Wine & Food Celebration! Our comeback year was a success and would not have been possible without the generous support we received from the community! Stay tuned for the date for next year's event!
Proudly presented by OPT and Brown Derby Wine Center, the event offers wines from around the world, tastes from the area's best restaurants, sampling of cocktails and craft beer, live entertainment, and more!
100% of proceeds benefit PBS KIDS programming on Ozarks Public Television. OPT serves as the area's largest classroom, bringing educational media content to over 90,000 kids in the Ozarks! Year after year, parents vote PBS as America's most trusted media brand. It's a safe place for children to learn and grow, and helps prepare young learners for success in school and in life. Whether you support the event as a sponsor, a vendor, or by purchasing a ticket, you're helping OPT provide high-quality content at no cost to ALL kids in our community. THANK YOU!
Linda Bourg, Brendon & Liz Bourg
Bill & Karen Krittenbrink
Paul & Hannah Catlett

Wine & Food Celebration
Saturday, October 22, 2022
White River Conference Center
2-5 PM
If you attended this year, we'd love to hear your feedback. Please share your thoughts with this short, 7 question survey to help us make the event even better in the future!
RESTAURANTS
Archie's Italian Eatery
Avanzare
Bambino's Café
Derby Deli
DVINE Deli & Wine
Dublin's Pass
Houlihan's
Jimm's Steakhouse & Pub
Los Cabos Mexican Grill & Cantina
Neighbor's Mill
Retro Metro
White River Conference Center
WINES
Bronco Wines
Daou, Tom's Town, Blue Note, Winc
FitVine Wine
Hahn Family Wines
Hope Family Wines
Indigo Wines
Prestige Wine Imports
Purple Brands
Riboli Family Wines/Stella Rosa
St. James Winery/Public House Brewing
Stone Hill Winery
Tattoo Girl & Blood Route
Terra Firma Romanian Wines
Thomas Allen Wines
WIE America, LLC
Wine Hooligans
CRAFT BEER & SPIRITS
Boulevard
Crave Cocktails
Great Escape Beer Works
Hold Fast Brewing
Moony's
Russell's Reserve
Show-Me Brewing
Springfield Brewing Company
The Coffee Ethic cocktails
Truman Reserve
Wild Turkey